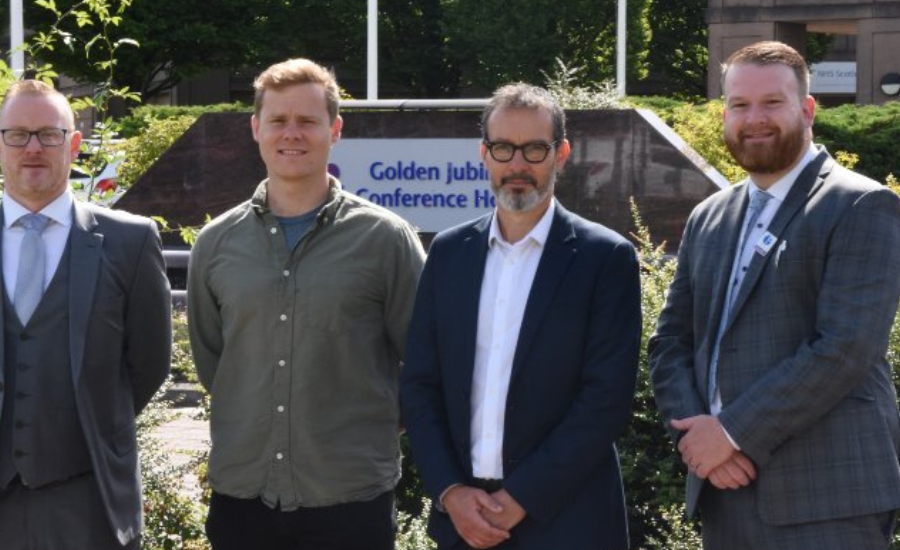 An exciting Launch and Showcase event has been put together for businesses in Dunbartonshire for September.
Dunbartonshire Chamber of Commerce has teamed up with the Golden Jubilee Conference Hotel, Highland Reserve Forces & Cadets Association (HRFCA) and Amazon to develop the event that will be hosted at the Conference Hotel – part of the NHS Golden Jubilee family.
The evening will officially launch Dunbartonshire Chamber's new brand identity, website, new member benefits and services as well as showcasing the Golden Jubilee Conference Hotel's facilities and recent refurbishments. Guests will have the opportunity to connect with the Golden Jubilee team who have committed to expanding their network of local suppliers whilst sampling the delicious street-food and mocktails prepared by the hotel's talented chefs.
The free event will also highlight the ChamberFORCE programme, which promotes the benefits of supporting the Armed Forces community and the valuable array of transferable skills they offer. The Chamber, NHS Golden Jubilee and Amazon all hold the Gold ERS Award, having demonstrated their commitment to supporting the Armed Forces.
Partners and members will also be on hand to promote themselves and their services.
Damon Scott, Chief Dunbartonshire Chamber said: "We are looking forward to a fantastic evening with lots of opportunities for our members, partners and local businesses. We are thrilled to launch the Chamber's new brand and website and share the new services and benefits available to members. The exciting partnerships with the Golden Jubilee Conference Hotel, HRFCA and Amazon will provide more valuable supply chain and skills opportunities. There will also be good representation from our partners and members who will share the additional benefits they can offer to businesses".
Denis Flanagan, Commercial and Logistics Director, Golden Jubilee Conference Hotel: "NHS Golden Jubilee is proud to play a key role in our local community and as a Gold ERS Award holder we are committed to promoting the benefits of supporting the Armed Forces community. As an anchor institution within Dunbartonshire, we are delighted to be hosting this exciting event as part of our strong partnership with Chamber and fellow members. We are looking forward to showing off some of our new facilities, highlighting skills of our staff and building stronger links with our local business community as we look to continue to build our local supply chain. "
Jamie Strain, General Manager at Amazon Dunfermline, said: "Amazon are delighted to support this event as part of the ChamberFORCE Armed Forces Programme along with two fellow Gold ERS Award holders. Amazon are committed to supporting the Armed Forces community and actively employ and support ex-service personnel and reservists."
The Launch and Showcase Event takes place on Thursday 21st September and is open to all businesses interested in finding out more about the opportunities and Chamber membership. Register free at https://www.eventbrite.co.uk/e/launch-and-showcase-evening-tickets-671412341387?aff=oddtdtcreator