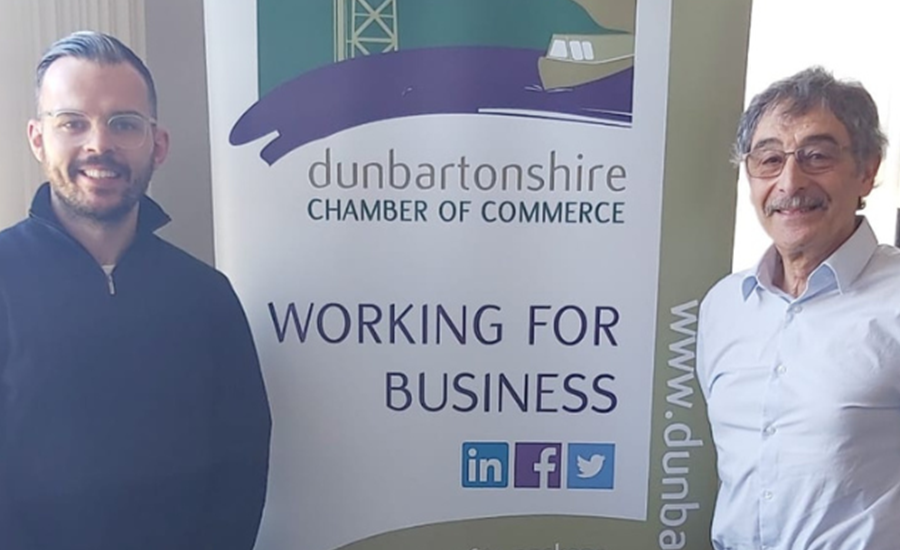 DCC's mentoring program is already proving to be a success, with the first member to participate in the program already reaping the benefits. Michael Corry, the owner of Core Projects, sought guidance on how to take his business to the next level and was matched with experienced business mentor Michael Clerck of Basics and Beyond.
The mentoring program is designed to provide Dunbartonshire Chamber of Commerce members with guidance and support to achieve their business goals. It offers entrepreneurs the opportunity to work with experienced business leaders who can offer valuable insight and advice on a range of topics, including finance, marketing, human resources, and strategic planning.
The program is tailored to meet the individual needs of each member, with mentors taking the time to get to know each member and their business to develop a personalized plan for success. The mentors are experienced business leaders who have a wealth of knowledge and expertise, working one-on-one with members to identify their business goals, assess strengths and weaknesses, and develop a customized plan for success.
The program offers a powerful tool that can help businesses of all sizes and industries to achieve success. Mentors can help businesses to develop a clear vision and strategy for growth, identify and address weaknesses and challenges, build strong relationships with customers, suppliers, and partners, develop leadership and management skills, learn new skills and techniques, and increase confidence and motivation.
As a Dunbartonshire Chamber of Commerce member, the mentoring program is just one of the many exclusive benefits and opportunities available to help businesses succeed and grow. To participate in the program, interested members can visit the Dunbartonshire Chamber of Commerce website to learn more. The Chamber believes that business mentoring is one of the most valuable resources they can offer their members and are committed to helping entrepreneurs achieve their goals and take their businesses to the next level.
If you are a member of Dunbartonshire Chamber of Commerce and you're interested in participating in our mentoring programme, simply visit our website to find out more link. We believe that business mentoring is one of the most valuable resources we can offer our members, and we're committed to helping entrepreneurs like Michael Corry achieve their goals and take their businesses to the next level.
Chamber members have access to a range of exclusive benefits to help you grow and succeed. Don't miss out on this valuable opportunity to receive expert guidance and support from experienced business professionals. Get in touch with us today to find out more about our business mentoring programme and how we can help you.