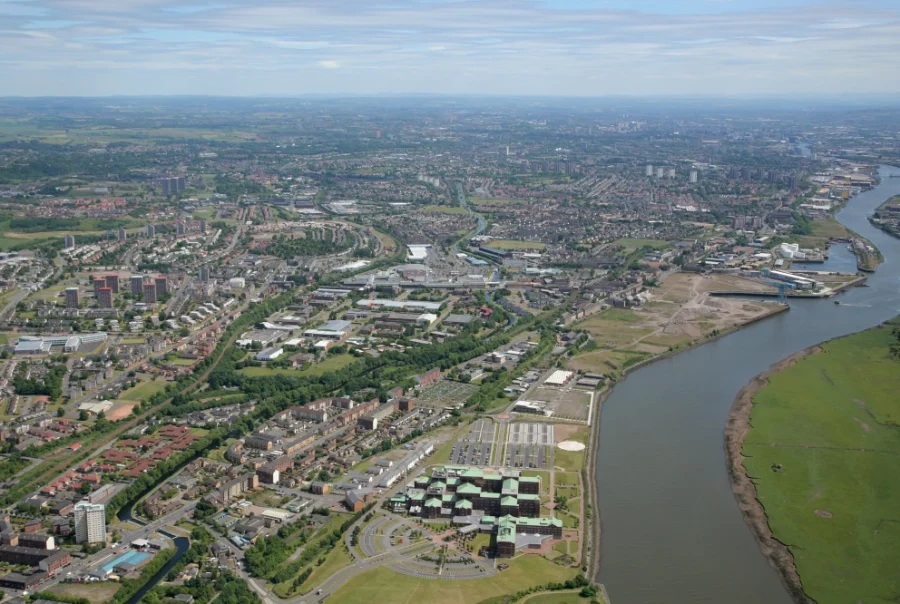 Clydebank will benefit from £20million investment over the next decade as part of a drive to improve towns by focusing on local priorities. The area was one of 55 throughout the UK to receive the funding as part of the UK Government's Long Term Plan for Towns initiative. West Dunbartonshire Council will work with local people to develop plans for use of the endowment-style funding, taking long-term action to enhance the town in a place-centred approach. This could include work to regenerate high streets; strengthen anti-social behavior powers to make streets safer; improve transport and grow the local economy.
As part of the approach, engagement will be undertaken with the community to deliver a plan for consultation. Regeneration powers can also be used with the funding, including unlocking additional private sector investment in the area by auctioning off empty high street shops; reforming licensing rules on shops and restaurants and supporting housing in urban centres.
Damon Scott, Chief Executive, Dunbartonshire Chamber of Commerce, welcomed the news: "This is fantastic news for the town and communities of Clydebank. £20m is a significant amount of funding and, if spent effectively, can make a significant impact on the continued transformation of Clydebank ehancing the work already undertaken in and around Queens Quay. Making the town a better place to live, work and play will attract new investment and act as an important catalyst to boost business activity in Clydebank. The Chamber stands ready to play an important part as a partner in shaping what this might look like to build on previous consultations."
Councillor David McBride, Convener of Infrastructure, Regeneration and Economic Development, said: "I am absolutely delighted that Clydebank will benefit from this funding which allows us to continue to build upon the successes we have already had in regenerating the area.
"West Dunbartonshire Council has a successful track record in engaging with local communities to ensure there is a long-term plan for each of our areas. We have a head start with our existing Town Centre Development Framework for Clydebank, which was developed based upon local priorities, and I look forward to working with local people to deliver on their vision of putting the heart back into Clydebank.
"Together with Levelling Up Fund projects in Dumbarton Town Centre, and the Alexandria Masterplan, this investment in Clydebank will ensure improvements are seen by residents right across West Dunbartonshire for years to come."
Councillor Lawrence O'Neill, Vice Convener of Infrastructure, Regeneration and Economic Development, added: "I am so pleased for the people of Clydebank who will see the benefit of this funding for generations. The 10-year fund approach to town centre regeneration as it means there is time to consider what the best way forward is, and engage with local people to ensure their priorities are reflected, before putting that into action.
"It is right that decisions like these should be made by people who care about the area; people who know the challenges faced and have the knowledge of the town in order to make meaningful change.
"Clydebank has a proud history and heritage, and I can't wait to see how we put this money to good use to not only attract more visitors, but make changes that will improve the day to day life of our residents."